Company Advantage
---
Primary business advantages
Mechanical processing business advantages: milling machine, precision spark machine, Annie, Japan CNC CNC lathes, tapping machine, line cutting machine, CNC grinding machine, drilling machine, engraving machine, cylindrical grinding machine and other advanced modern equipment a total of 109 units, according to the principles of lean production, according to different product technology to establish the production unit, can quickly provide customers with high quality sheet sample, small batch and mass production parts processing service; At the same time, junkai's automation development team can customize a complete test automation solution for customers.
Can according to customer requirements completed including machining, precision machining, CNC precision parts processing, CNC processing, precision parts processing, manufacturing automation equipment, various processing production, and has its own strong strength of OEM, ODM, let machinery and perfect harmony of science and technology, create special product service our customers.
Primary management advantages
Improve the production management mode: the operation mode has been improved day by day over the past 20 years, and the effective and rigorous management mode has been implemented. Using ERP management software and 5S field management mode, it is convenient and fast to realize lean production. In order confirmation - raw materials procurement - production - delivery - after-sales process, take the strict liability system management, various link operation by relevant professional personnel, with professional, positive and responsible attitude, protect the interests of customers and to the greatest extent to achieve maximize cost control optimization, quality guarantee, as the most powerful zhuhai producers of mechanical design and production.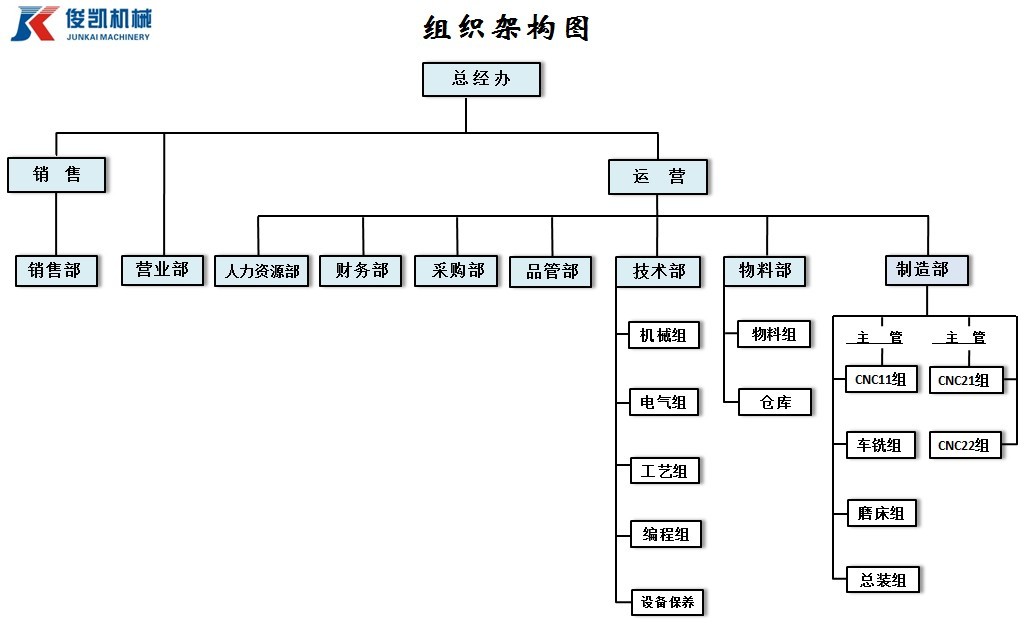 Superior resources
Big group integration resources advantage: equipment and technology resources sharing, focus on mechanical processing, electronics, hardware, injection molding and other fields, combined with jung kay machinery itself stable professional production ability, can quickly provide customers with the integration of product design services, able to independently design, complete a full set of automation equipment design and production.
WeChat official account